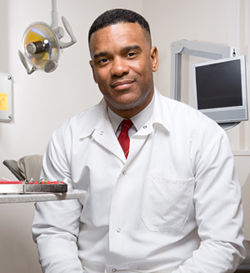 Frequently Asked Questions for Members
What is DHA?
DHA is a nationwide network of dentists, including specialists, who have agreed to discount their usual fees for participating members.
---
How many dentists currently participate with DHA?
DHA has more than 150,000 referable locations nationwide. Through recruiting efforts we continue to add new dentists every day to provide you a greater selection of dentists in your area.
---
How do I find out if my dentist is in the DHA network?
There are two ways:

1. Use the 'Find a Dentist' option to search for your dentist at any time, or

2. Call the Client Services number listed on your member identification card. Our hours of operation are Monday through Friday between 8:00 am and 4:30 pm Central Time.
---
What should I do after I have made an appointment with a DHA dentist?
Be sure to take your identification card with you to show the dentist you are eligible for the DHA discounts. Also confirm, prior to treatment that the dentist continues to participate with DHA. If your dentist has any questions about your eligibility, benefits, or claims submission, they can call your Benefits Administrator (also identified on your identification card).
---
What about a service that is not covered by my dental plan?
Your participating DHA dentist has agreed to offer you a discount for non-covered services, as well as covered services.
---
Does DHA do anything to ensure the quality of their dentists?
Yes. All dentists who participate with DHA must first pass our rigorous credentialing process, which includes a review of the dentist's compliance with standards applicable to the profession.
---
Why choose a DHA dentist?
Quality and savings. Our dentists meet rigorous standards for quality and discount all their usual fees, including exams.
---
Do I need a special claim form for my DHA dentist?
That will depend on your dental plan. One of the features of DHA that is most appreciated by our participating dentists is that DHA does not impose any additional forms or unnecessary paperwork for participation.