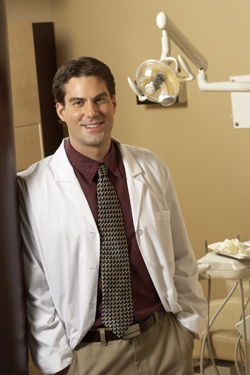 Frequently Asked Questions for Dentists
What is Dental Health Alliance?
Dental Health Alliance (DHA) is a PPO, originally developed for dentists by dentists. DHA is a contracted fee-for-service PPO program that allows you to take part in a dental care program without subjecting your practice to capitation.
---
Is DHA a capitated program?
No. You have no financial risk. When a patient needs continuing quality care, you provide it, and you are paid for it. DHA allows you to practice the way you want - fee-for-service dentistry.
---
How do new patients find out about me?
DHA's members have a toll-free number to obtain referrals to DHA dentists. The Client Services line is staffed by professional referral specialists. Members are matched to dentists who meet their preferences for specialty, location, languages spoken, and other criteria. DHA also offers access to our dentist information every day, around the clock, through this website at 'Find a Dentist'.
---
How do I know if someone is a DHA patient or not?
All eligible members receive an identification card which displays the DHA logo. The card includes a number for you to call the benefit administrator for answers to your eligibility, benefit plan and claims questions.
---
What if I get more DHA patients than I can handle?
Call DHA at 800.434.2638 and we will discontinue new patient referrals. You may reactivate referrals whenever you wish.
---
If I provide a discount for DHA patients, must I provide the same discount to non-DHA patients?
No. Your relationship with other patients remains unchanged.
---
Does joining DHA exclude me from joining other PPOs?
No. There is no exclusivity in the DHA Agreement.
---
Is there extra administrative and paper work involved for DHA patients?
Participating in DHA requires no change to your current procedures with patients and insurance companies. You utilize your existing claims procedures, including those for pretreatment estimates and completed services.
---
How do I find out about coverages, deductibles, co-pays or maximums?
Just like fee-for-service plans, you should consult the patient's benefits booklet and/or contact the administrator's toll-free number printed on their DHA identification card.
---
When I refer my patients to specialists, do they have to be in DHA's network?
No. You can refer patients to a DHA or non-DHA specialist as you deem appropriate. We do ask that you inform patients of the inherent value of utilizing a DHA specialist. If your patient requires the services of a specialist, you may recommend they call DHA's toll-free number listed on his/her identification card and one of our client service representatives will assist in locating a participating specialist to meet your patient's needs.
---
Is there any fee to join DHA?
No.
---
What are the credentialing requirements for dentists in Rhode Island?